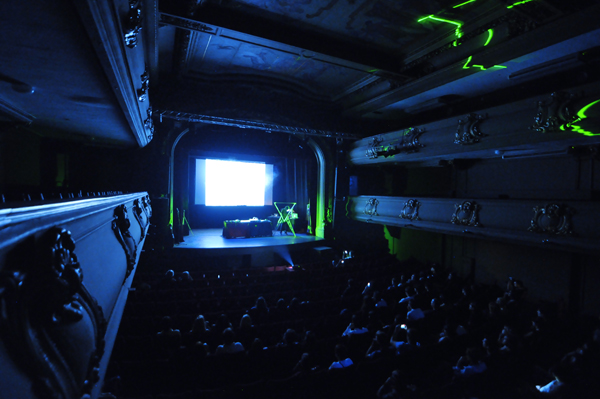 It was a wonderful tour in Argentina! We were performing sth futuristic in such a classic theatre! How amazing! The following is our flash back.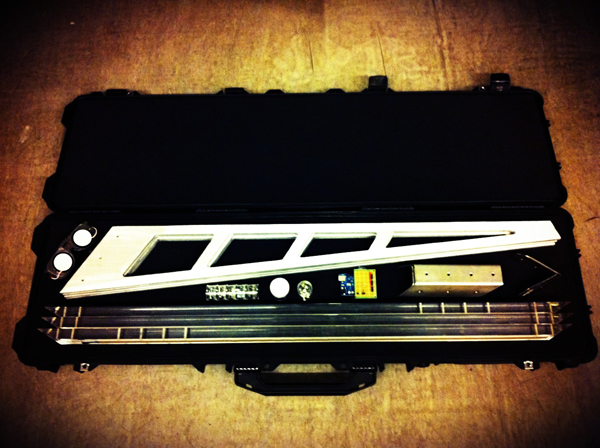 After some previous damage experiences of the artworks, this time we well packed the work and equipment with Pelican box. Most of the time it is save, but immigrants doubt that is it a gun!?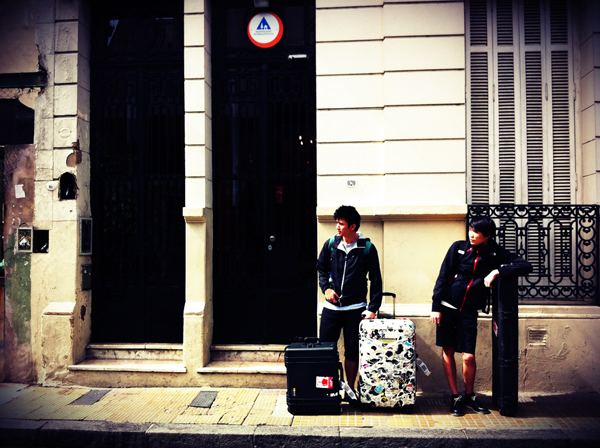 The other trouble is difficult to get into the taxi. Anyway we arrived the Buenos Aires, Argentina finally.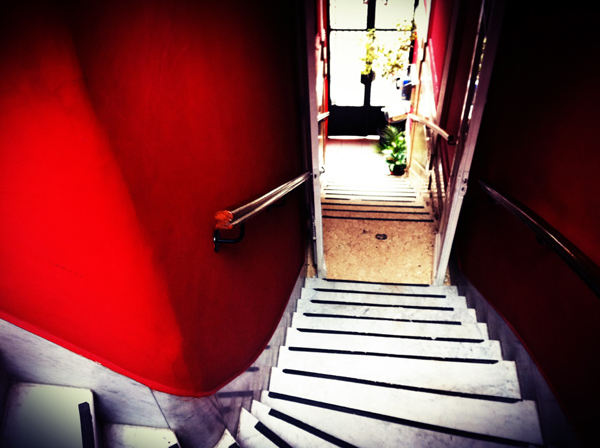 We stayed in a very Wong Ka Wai's style hostel on day 1. Argentina gave us a "Happy Together" feeling.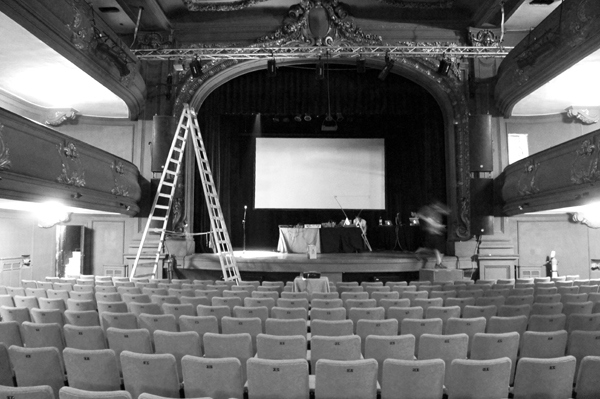 On the next day, we moved to Rosario. We started preparing for the performance.
There was another artist group preparing for the performance. Their stuff is really old school!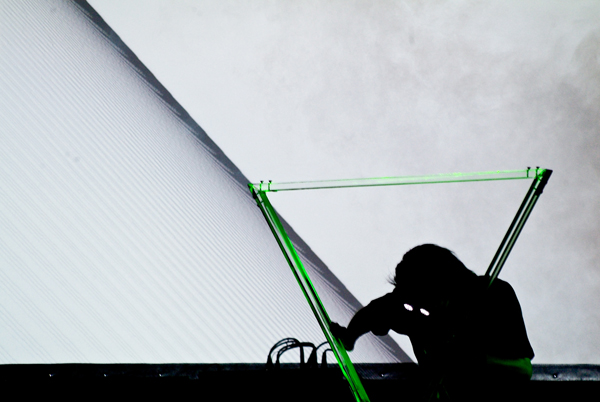 In the performance, we played in a quite different approach in compare to the HK one. There are two part of the performance, first one with pure sonic and visual experience.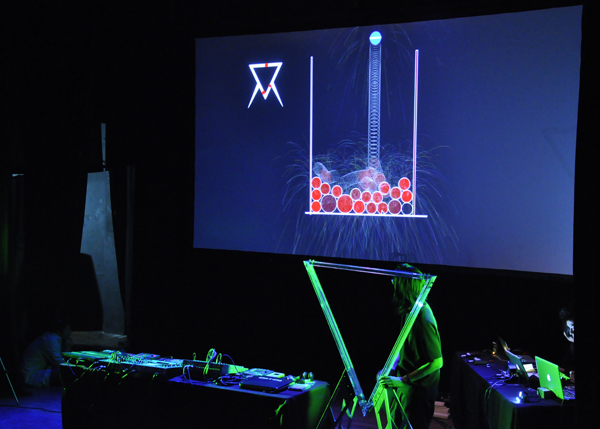 Second one we developed the installation into a game style music sequencer. Hopefully we can edit a video later.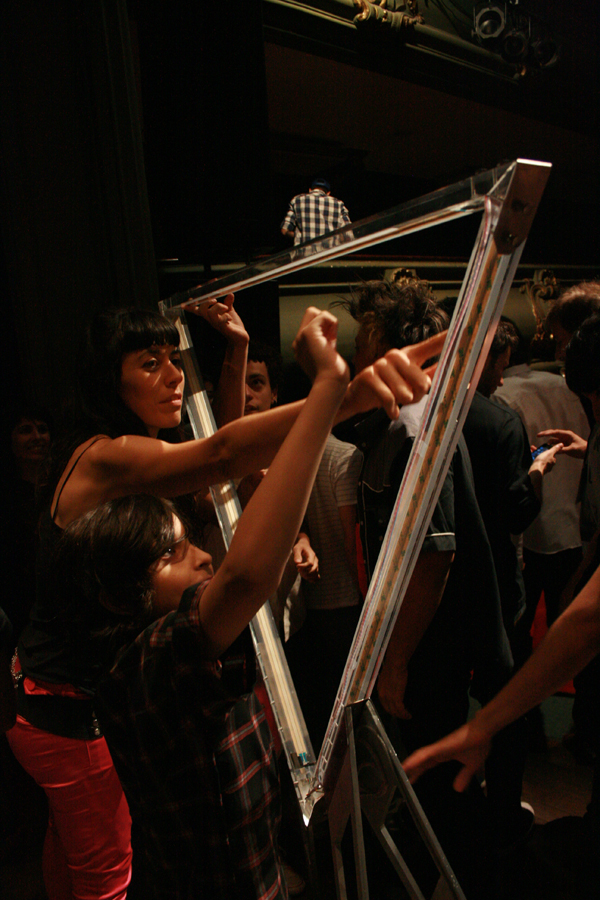 After the performance, we invited the audience come on stage and try. They are really interested in this kind of interactive performance.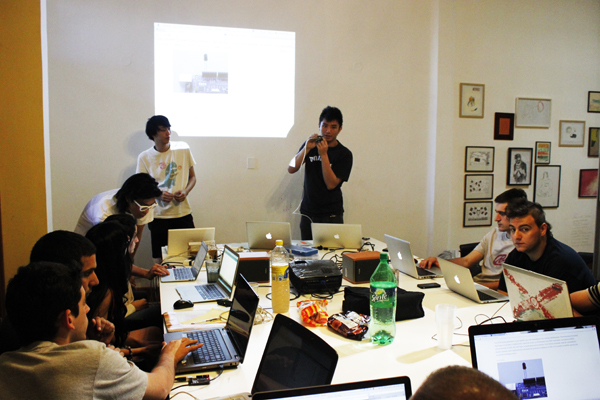 We also did a basic electronics workshop in the next day.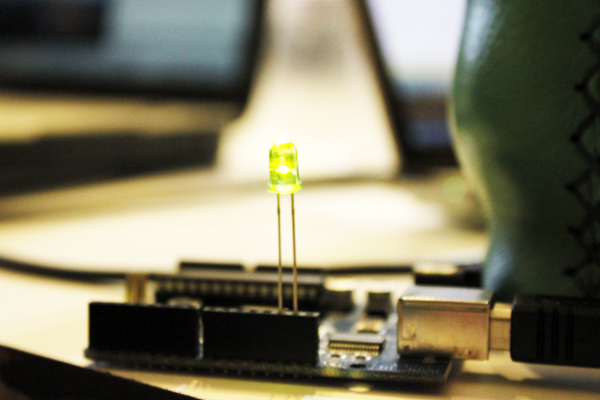 Some simple exercise for them to know more about the Arduino. We realized that the electronic stuff is far more expensive than HK.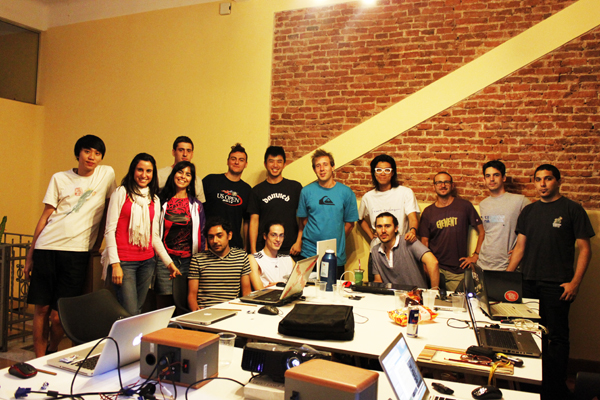 Group photo with all the participants.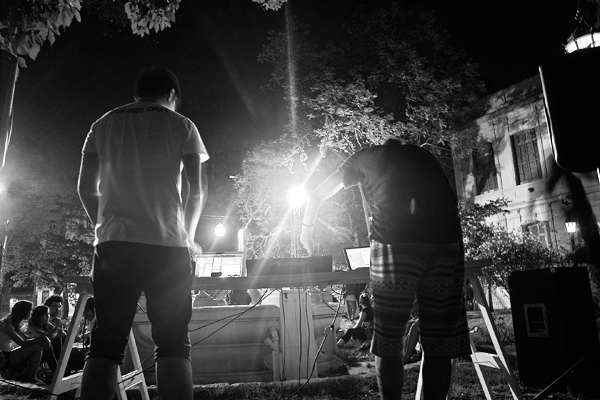 On the final night, we did a DVJ party for 404 festival. The venue is like a garden, quite interesting.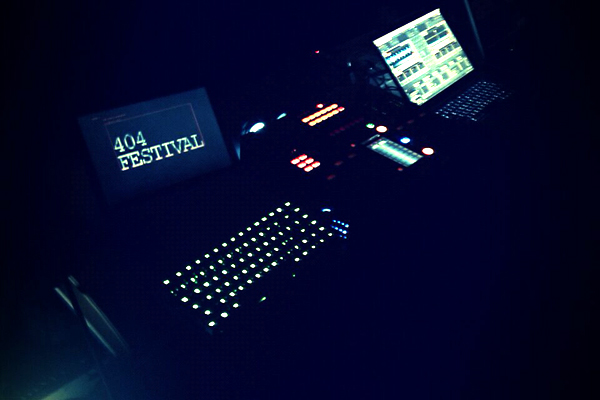 Jason did the free VJ improvise this time, amazing!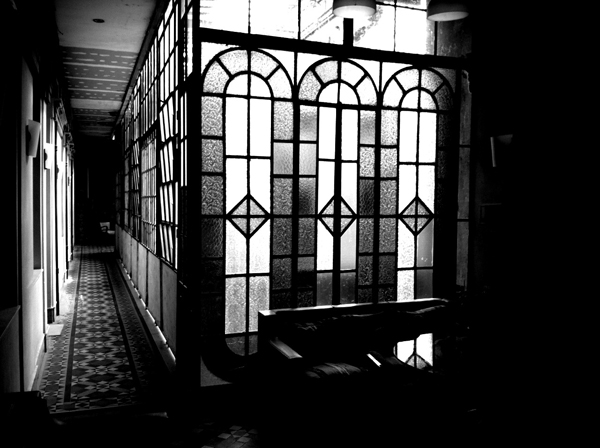 In Rosario, we stayed in a very classic hostel! We hacked into the space and explore the building a bit.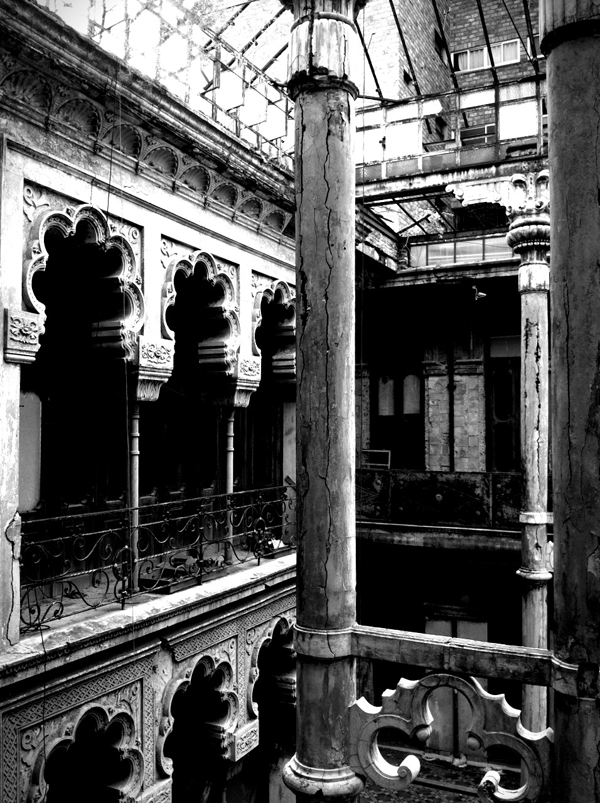 I was shocked when I first look out of the window. I guessed it have almost 100 years…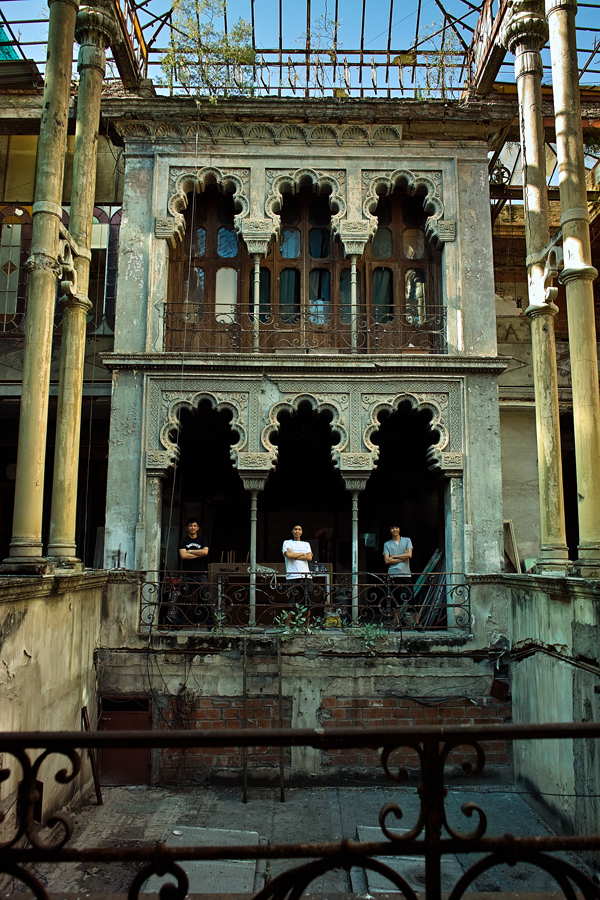 Well, our mission in Argentina is already finished, we will head to the South part! Part 2 is coming in the next post.
Trackbacks:
0
Trackback URL for this entry

http://www.xex.hk/blog/wp-trackback.php?p=606

Listed below are links to weblogs that reference